*Note: This review was completed in early 2019 as the author's hateful views towards our trans siblings began to be more widely known. At the time I chose to borrow this book from the library so as not to send more money the author's way but did choose to read and review it. My reading experience was what it was and these reviews will remain up, but it should be noted that I find her TERF values abhorrent, and her doubling down in Summer 2020 has made the decision to walk away from her as a creative force the only acceptable choice for me. I will no longer be supporting her through further purchases of new works, readings, or reviews and am committed to continuing to read more works by transgender and non-binary writers. 
It took me much longer to read this book than I thought it would. Sure, it's a 22.5-hour audiobook and that's a decent amount of listening time for something that absolutely could not be "background" noise listening – my brain had to be engaged – but I started this book nearly two months ago (although I did take a two-week break). Some of it had to do with the type of story Rowling is telling, there's a lot of plot here. Some of it is also the layers of meaning she is including and the commentary on family, loyalty, fame, and pressure.
It's not my favorite of the series, but it's not my least favorite either (my favorite is Career of Evil despite its very violent nature) even though I found the mystery the least engaging of the four books so far. It has the potential for an interesting set up, Rowling takes on the political sphere, growing the world of Cormoran Strike  a little larger as she goes. The book picks up immediately where the previous one left off, satisfying the cliffhanger appropriately but painfully for those of us who hate Matthew with the fiery heat of a thousand suns. Then Rowling drop kicks us one year into the future where Strike and Robin are barely speaking to each other. The firm is doing well enough after the Shackleford Ripper case that they've been able to hire on contract investigators and slowly Robin and Strike have developed an icy gulf between them.
Billy Knight kicks off the story when he shows up in Strike's office asking for help in ascertaining if he really did see a child murdered and buried near his home as a child. Unfortunately, Billy isn't a reliable witness as he is deep into an episode and shows signs of living rough. Billy sticks with Strike though, and in the process of following up on Billy he meets his brother Jimmy, which in turn bring Strike int the orbit of Jasper Chiswell and the story is truly off to the races. The Chiswell family becomes the main focus and that family's dynamics are complicated while also a bit stereotypical for fiction. There's a gold digging younger wife, a disgraced youngest son, two loyal daughters, and the beloved dead eldest son.  Strike investigates Chiswell's political enemies, and never lets the dead child out of his mind, wondering how it all ties in, chewing the details over and over.
I'm continually surprised with how much story Rowling tells, and I shouldn't be anymore. The initial case Robin and Strike are hired for by Chiswell is over before the halfway point. Most authors would have wrapped things up in their narrative around this point and I wouldn't be mad at them for doing so. There was already plenty of story to be had, but much like her other works Rowling slowly builds a world and then slowly unpacks the details, both of our two main characters and their personal lives, but also in the various characters who make up the cast of characters in this murder mystery. Because oh yes, there is a dead body and its demise must be solved.
Rowling is usually writing intricate mysteries where the clues are there in front of you, and even if you don't catch the signs along the way, the resolution make sense after the big reveal.  This is generally the case this time but by the time the final revelations were made it also felt like the answers were overly convoluted. I felt vindicated when even Robin couldn't seem to put together the slightly too many tangentially related clues.
But the characters are really and truly what make these books so enjoyable. They continue to feel like fully fleshed out people, whether we've known them for four books or they are brand new to us in this outing. Rowling is incredibly adept at giving life to her characters, and I feel as comfortable in this series as I did with the Potter books. Robin and Strike have rich internal lives that they don't share with others and while it's such a small detail in characterization, it has become incredibly important for establishing their unique rhythms. I wasn't happy reading the decisions Robin was making regarding her relationship with Matthew, or what she was choosing to share or hide (she hid everything) but it all made sense in the context that Rowling had developed in the previous books: she spent three books showing how unhealthy, codependent relationships are incredibly subtle, persistent, and destructive.
So much of the novel is about relationships – Robin and her failing marriage, Strike and his girlfriend Lorelei, Strike and Charlotte, and how Robin and Strike react to each other in the aftermath of Robin's wedding and each thinking the other is in a happy relationship.  There are multiple dysfunctional pairs of people peppered throughout, being foils for one another and yet another facet of the investigation for Strike to chew on. We also get more information about old secondary characters (Vanessa Akwenzi gets more fully fleshed out and we get updates on Nick and Ilsa, and an important few chapters with Strike's nephew) as well as the new secondary characters, Barclay being a standout and I'm excited to see an interaction between him and Shanker in a future book, as this one was sorely lacking in Shanker (but the nature of the case precluded the kind of work Shanker is best at).
There is something else that stood out to me in the reading, something that was very obviously a sign post and left me wishing I had read more Ibsen, something I had not anticipated ever being the case. Rowling uses quotations from Henrik Ibsen's play Rosmersholm at the beginning of each chapter in Lethal White. This is the very first time in any of the Strike novels that all the epigraphs came from a single source (although Career of Evil is all Blue Oyster Cult lyrics it isn't quite the same thing). I did a little digging after I finished the novel, even though I was sorely tempted to do so before I finished, to double check my instinct. Rowling did indeed take the bones of Rosmersholm and send it through the blender of her creative mind and produce the narrative of Lethal White.
I won't go point by point, there are others who have done extensive writing on the comparisons, but Rowling is continuing to play with metaliterary creations. The major plot points and locations in Lethal White are mirror images of things in Ibsen's work, or are building off those ideas. I will say that it gave more meaning for me to the super injunction storyline, and the general fear of the press in this and the other Strike novels. Lethal White also shares imagery with Rosmersholm, the ubiquitous white horses and the hauntings of shared memory.  As an added bit of interesting trivia Rosmersholm is returning to the London stage this spring and starring Cannonball favorite Hayley Atwell and Tom Burke, who plays Strike in the television adaptation.
Sometimes it's a very small world.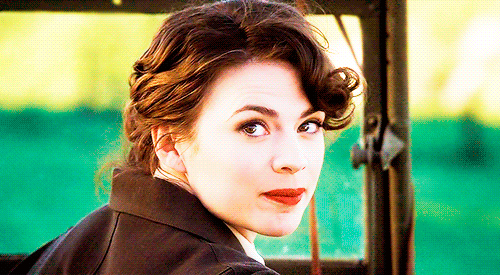 This book was read and reviewed as part of the charitable Cannonball Read, where we read what we want, review it how we see fit (within a few guidelines), and raise money for the American Cancer Society in the name of a fallen friend.